1 tag
Plus Social Good
Over the last year, The Global Conversation has connected innovators across the globe around a shared vision: Leveraging the power of technology and new media to make the world a better place. We've met amazing people along the way, and are excited to share our latest plans with you. Later this month, we'll be re-launching as +SocialGood, and moving our global conversation to...
1 tag
#PeoplePower: New Media, Technology and the...
Watch our Momentum 1,000 G+ Hangout with Afrinnovator's Mark Kaigwa, and Prayasam's Amlan Ganguly, Sikha Patel, and Salim Sheik. In 2000, when the Millennium Development Goals (MDGs) were established, most Internet connections were dial-up. YouTube, Twitter and Facebook didn't exist. Mobile phones? An expensive luxury. Now, these tools play a critical role in global development,...
Hear from Social Good communities around the world
At the 2012 Social Good Summit, more than 300 communities around the world met up to talk about Social Good. Hear what they had to say:
How Technology Is Powering Up New Solutions to...
Guest post by Rick Leach, President & CEO, World Food Program USA The world as we know it has entered an information age that's powering up incredible new solutions to tackle global challenges, from solving hunger to ending extreme poverty. In working on these issues, I have seen the many ways that technology is changing how we communicate, how we collect data and how we interact with our...
4 tags
GoodxGlobal at South by Southwest
Are you going to the South by Southwest® (SXSW®) Conferences & Festivals?  Do you want to do some social good while you're there? On March 10, 2013, GoodxGlobal (GxG) will host the first-ever day of events dedicated to the local and global power of social good and entrepreneurship.  GxGwill showcase tech-driven approaches to aid effectiveness, mobile innovation, women's empowerment,...
3 tags
Mark your Calendars for #RiseUp on Google+
Join the United Nations Foundation on Google+ to continue the conversation started at the Commission on the Status of Women (CSW) side event Rise Up: Advocating for Girls Around the World. We have invited girl advocates and adult champions from all over the world to discuss the challenges adolescent girls face in their communities and effective advocacy strategies – especially those involving...
4 tags
The promise of the "G-Everyone" Summit
Guest post by Henry Timms, (@htimms) Deputy Executive Director of the 92nd Street Y. September's UN Week used to be about closed doors and closed streets. Up went the barriers as soon as the most important leaders arrived. We launched the Social Good Summit to try to open the conversation. We believed that the "connected generation" had both a desire to be at the table, as well as...
1 tag
A Valentines for the Social Good Community
Last month, we had the opportunity to sit in on a special panel  at the World Economic Forum in Davos. We invited our community to come along, asking them to send questions for the panelists, and to tweet about the issues they care about using #PeoplePower and #SocialGood. We asked Marc Smith at the Social Media Research Foundation to help us track the impact on the overall conversation...
Can Social Media Save the Planet?
Join Nigerian Youth Climate Coalition for a Twitter Debate Saturday, February 23 at 3pm GMT (10AM EST) Guest post by Esther Agbarakwa For those that are already interested in environmental issues, technology has made it possible for them to be updated instantly on recent reports and environmental issues, such as 2012 flooding in Nigeria (#NGFloods), oil spill in the Niger Delta, etc. Rallying...
4 tags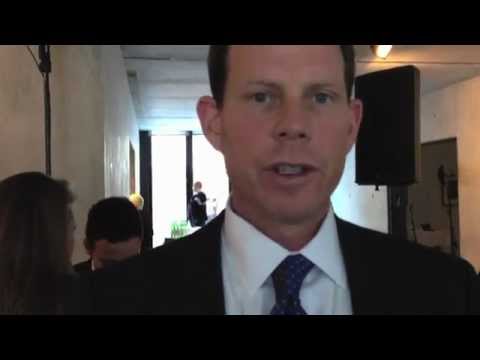 4 tags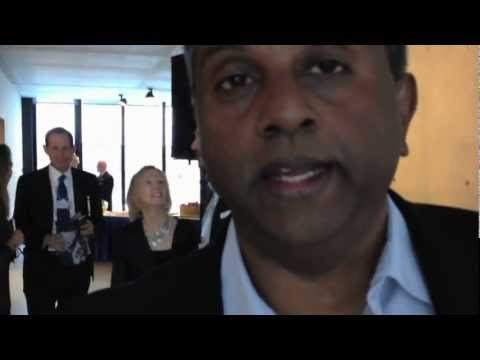 4 tags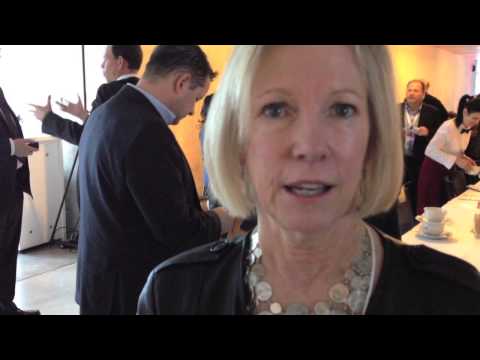 4 tags
Global community shapes conversation in Davos
This morning, our global community joined in a conversation about people power and social good via Twitter at the World Economic Forum in Davos, quite literally changing the shape of the conversation. Here's a quick rundown of some of our favorite posts. Before the session, we asked for examples of  #peoplepower at work for #social good… @global_convo clean #cookstoves are...
3 tags
What will people power change next?
Follow our live Twitter coverage of a special session on technology, social media, and mass-participation on Thursday, January 24 at the World Economic Forum in Davos. Recent developments in mobile and social technology—combined with the emergence of mass participatory models in business, media and politics— are rapidly changing citizen expectation about empowerment, democracy, choice and...
2 tags
What's working in mHealth? Visit Tanzania to find...
The mHealth Alliance is headed to Tanzania next week for a hands-on workshop with mHealth leaders in East Africa. Community Manager Mandy Sugrue previews the workshop here for The Global Conversation, and invites us to follow along on HUB: Health Unbound Driving Change on Mobile Innovation by Mandy Sugrue As it currently stands the mHealth (mobile phones for health) field is fairly fragmented. ...
5 tags
Do global summits help to tackle poverty? Not...
COP18, Rio+20, the G20: These and other big global summits have come under increasing scrutiny from the media. Do they actually do any good? In his recent post for The Guardian's Poverty Matters blog, Oxfam's Stephen Hale (@SHaleGeneva) says they can—but only when the global community takes their seat at the table: The voice of civil society is vital at global events because it enables us to...
3 tags
From our inbox: Facebook and the power of social...
We're always on the lookout for great stories about our community using social media for social good. That's why we were delighted to find a Jay Jaboneta's email about The Yellow Boat of Hope in our inbox last month. What started as a simple Facebook status update has grown into a foundation serving eight communities across the Philippines. Jay shares his story— and the...
1 tag
Online interaction spurs offline action
A recent study has shown that more than 50% users on top social networks have done something offline—made a call, taken a class, attended an event—  as a direct result of something they've seen online. That got us thinking about social media for social good. What real-world actions have you taken as a result of something you've seen online?  Tweet your answer to @Global_Convo.
3 tags
Add your voice to our special report
This September at the Social Good Summit, we launched The Global Conversation—a  record-setting worldwide dialogue about the change-making potential of new media and technology. Now, we hope you'll help us shape the dialogue again. Over the next several weeks, we'll be working with our community to co-create a special report. Our report will be centered on the big themes we heard coming...
1 tag
Our favorite things
Today, Armchair Advocates came out with their list of favorite things of 2012. We're honored that The Social Good Summit and The Global Conversation made the list! Here's what they had to say: The Social Good Summit and Global Conversation was no ordinary conference.  This international discussion on "the role of digital technology to advance social good" extended beyond the walls...
Social Good Summit Hangout - Planning for 2013
On Friday, December 14th  at 9:00 AM EST the Social Good Summit team held a hangout out with some of our leading Meetup organizers to look back at 2012 and start planning what's next for 2013. http://youtu.be/uZGlrioaLu4
2 tags
Getting to know you
Here at The Global Conversation, we're always eager to learn more about our community. What issues mean the most to you? Who do you want to hear from? What can we do to help you connect with your peers around the world? Here's what we've heard so far: Watch for our next poll early next week!
1 tag
Following Social Good Around the Globe
We are always on the lookout for new voices talking about technology and new media for social good—especially in the developing world. We've started a new Twitter list, "Media, tech, and global social good," highlighting 14 of our favorite sources. Here's a glance at just a few of the people and organizations we're following:  @ArmchrAdvocates: A platform for...
2 tags
Social Good Summit: By the numbers
The 3rd annual Social Good Summit, held during UN Week, celebrated the innovative power of social media and technology to solve our world's most challenging problems.  This year, with The Global Conversation, the summit went worldwide. Here's a look at the summit by the numbers…. Social Good Summit infographic by ernestoolivares.
6 tags
Hang out with youth + tech leaders from around the...
We partnered with Social Good Brasil to continue the conversation we started back in September at the Social Good Summit in our inaugural Google+ Hangout. First topic up? How young people around the world can make change in their communities. In addition to ItsNoon's co-founder Reinaldo Pamponet (@rpamponet, featured in last week's post) we'll be joined by leaders from Nigeria, Armenia,...
2 tags
The promise - and challenges-- of social media in...
After the Social Good Summit's sister event in Beijing, Kate James of The Bill & Melinda Gates Foundation sat down with Caixin's Yonina Chan to discuss the just a few of the ways social media is serving as a force for social good in China. While the sheer scale of social media in China is massive, (one example: Tencent boasts more than 1.2 million participants in their monthly...
4 tags
Montenegro reports on the rise of the citizen...
When organizers in Montenegro asked their Meetup about how technology can help their community, the response was unanimous: open government data and tools empower everyday citizens to help improve democracy.  UNDP's Marija Novkic reports on the conversation and the rise of the citizen expert in her blog pos for Voices of Eurasia,  We've excerpted some of our favorite tweets here: ...
2 tags
A Global Conversation to Join
Nobel laureate Muhammad Yunus has spent the last four decades working to help improve the lives of the poor  In his October 9th post on the Huffington Post's ImpactX, Yunus writes about how all of us can join in this work through The Global Conversation.  While technology is important, it's what we do with it that truly matters. That's where the new concept of business called...
5 tags
Eight lessons from LA
What can the world learn about technology and social media for good? Our Los Angeles Meetup weighs in with these lessons.
5 tags
Conversation sparks action in Austin, TX
Organizers Ruben Cantu, Stephen Vogelpohl, and their team planned their Austin Meetup just two weeks before the summit. They brought Texas-sized ambitions along with them.  Here's their report back: The most surprising thing we learned from this whole process is how many willing people are open to working towards change. The biggest thing is they want to get around the big idea that...
5 tags
Bhutan takes Global Conversation to National TV
We're incredibly proud of our Bhutan organizers, whose Meetup was broadcast on Bhutan National Television. In this segment, speakers provide local perspective to some of the most global themes from New York, including youth empowerment through technology, citizen journalism, and the rise of new media. They also take on  a uniquely Bhutanese topic: how digital music and social media can...
6 tags
In Beirut, summit takes on peace-building, women's...
In Beirut, Lebanon, 60 attendees sat down for working sessions on citizenship and peace building, the role of media, and empowering women. In their meetup, the Lebanon team developed ideas for next steps, including recommendations to "draft a new media law which leads to the elimination of sectarian domination …  and releases it from [centralized] control;" and to "activate...
6 tags
Collaboration, not competition, in Beijing, China
In her blog post for Impatient Optimists, The Bill & Melinda Gates Foundation's Kate James explains why China is a critical force in the global conversation: "It was important to have China at the heart of the conversation, despite the obvious challenges presented by time zone differences and translation complexity. The size and scale of social media usage in China is enormous...
6 tags
[Update] Nairobi, Kenya: The Sky's the Limit
"In East Africa, the technology scene is booming with techies who are making a difference in their communities through creativity and innovation. One of these individuals might just create the next big mobile app in the region."  Africa Review The Nariobi tech scene was on full display at the Social Good Summit last weekend, with sessions on governance, entrepreneurship, gaming...
6 tags
[Update] Madrid, Spain
At a sold-out session at BBVA's Innovation Center,  Madrileños gathered to discuss technology, health, and human rights. Lleno total en una d las salas del #sgsMadrid Picture of assistants to Madrid meetup #sgsglobal today. Thanks everybody twitter.com/itato/status/2… — Irene Tato (@itato) September 24, 2012 The team captured the conversation online in this TweetDoc: Here are some...
7 tags
[Update] Yerevan, Armenia
Yerevan's young people had a seat at the table for discussions on SMS, civil society, and more. In the words of one organizer, "youth must lead the activities that are bringing change" Here's the rundown… Buzzing with activity here @civilnettv#sgsglobal#Armenia is due to start in a few minutes. Hope phone battery lasts enough to tweet a bit! — Nazareth Seferian...
4 tags
How the Social Good Summit sparked the largest...
"The really exciting part of this year's Social Good Summit didn't take place on the 92nd Street Y's upper Manhattan stage — it occurred at more than 200 meetups across the world." —Read the full report on Mashable.com
6 tags
Continuing the conversation
Before the Social Good Summit, we asked the world to take on two big questions: How can new media and technology create solutions in your community? What can the world learn from your community? The response was overwhelming. More than 300 communities held Meetups in 100 countries around the world, taking on issues from global health to governance to sustainability. A summary of the events...
6 tags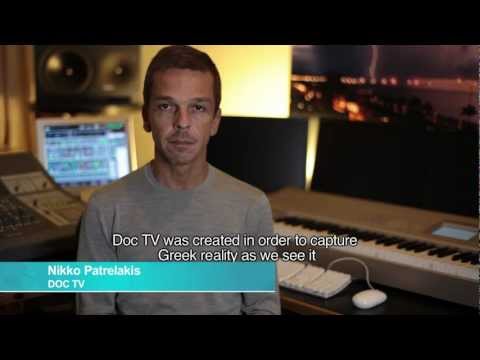 7 tags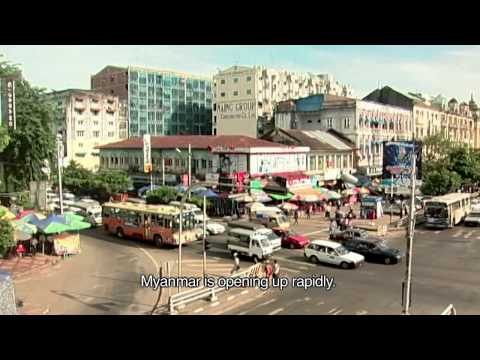 6 tags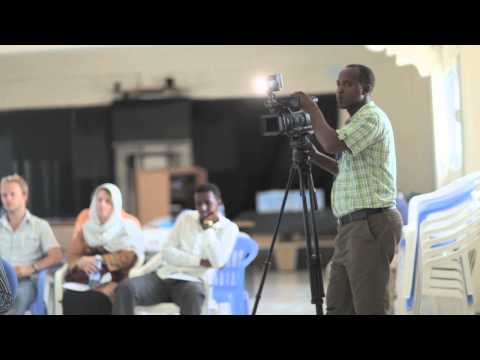 7 tags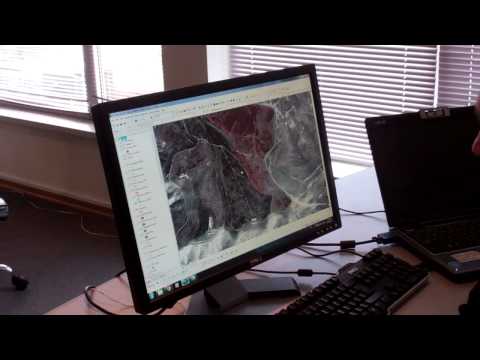 5 tags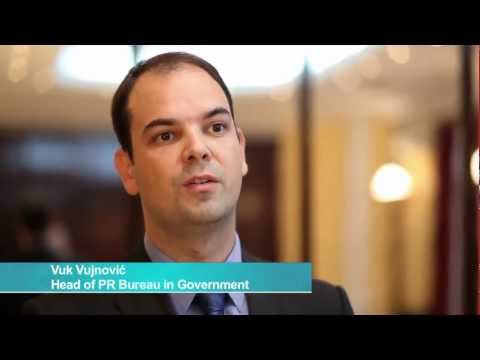 7 tags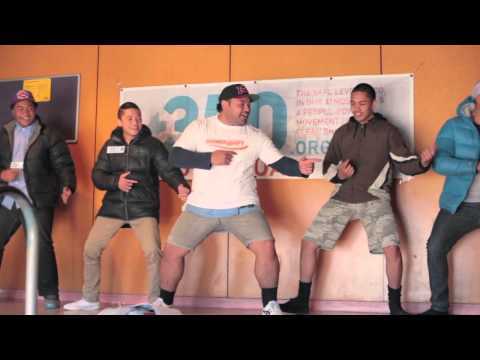 5 tags
Snapshots from Madagascar
Organizers for Madagascar met up overnight to take on social media for social good. Here are some of their snapshots! Thanks to @nFiankinana, @saveoursmile for posting!
5 tags
In Tashkent, Uzebekistan, the UNDP hosted a Google...
What was the most surprising thing you learned at your meetup? What surprised us most about the Uzbekistan meetup was that while the participating youth brought unique ideas and concepts to the table, every participant expressed a mutual understanding of the important role they play in their nation's development. The youth who joined the discussion represented only a small fraction of the 60%...
6 tags
Update: Kampala, Uganda
The UNDP offices in Kampala, Uganda hosted 28 for this weekend's Social Good Summit. UNDP's Sheila Kulubya reports back: The Global Conversation: What was the most surprising thing you learned at your meet-up? Sheila Kulubya: That engaging with new media, particularly social media, is a full-time job! New media tools and technologies are continuously flooding the market and you have to keep up to...
5 tags
Tokyo signs off with a thanks to New York
Social Good summit Tokyo meetup Thank You!!! #sgstokyo #sgsglobal twitter.com/meganehara/sta… — 笠原 孝弘 (@meganehara) September 24, 2012
5 tags
Watch
The first video from One Day On Earth about our Summit in Panama is in! Find out how new technology is impacting development efforts in Latin America.
6 tags
Chinese media covers Mogadishu Meetup
Xinhua correspondent Njoroge Kaburo writes the following: Speakers examine how Somalia's youth are using social media and technology to create opportunities for themselves and build a better future for their country The UN-backed platform will stream live a first-of-its-kind discussion among Somali change- makers to the world from Mogadishu on Monday. The platform, dubbed, the Social Good...